Meet the Team
Matt
Matt has been working as Baptist Youth Director since January 2016. He was born and raised in Ballymena and is a member of Ballymena Baptist Church. Matt's responsibility is to oversee the work of Baptist Youth and promote the work of the department among the churches of the Association. After studying Maths at Queens University for 3 years, he began a Theology degree, part time, at the Irish Baptist College. In his free time, Matt likes to spend time with friends and play sport. His dream is to see Arsenal win the Premier League in the next 2-3 years.
Irene
Irene has been working in administration (part-time) for Baptist Youth since June 2008. She attended Antrim Road Baptist with her parents until she was 11 years old and then transferred to Ballygomartin (after moving house). Irene is a member of Ballygomartin Baptist. Irene is responsible for providing administrative support for Baptist Youth (camps and BYE teams, Amazing Journey, Access NI forms and Sunday School Mission Project etc.). Irene previously worked for the Education Authority and studied Public Policy and Management, Human Resource Management and Occupational Therapy at Jordanstown University.
In her free time, Irene enjoys spending time with friends, walking, eating out and travelling… not necessarily in that order!!
Aaron
Aaron is the coordinator of our school's ministry programme called The Amazing Journey, a role he began in September 2014 after having taught for 6 years in the primary sector. He is a member of Armagh Baptist Church and lives with his wife, Emma, and son, Judah, in Magheralin. Any spare time is taken up by reading, coffee, country music and being a vociferous member of the Green and White Army.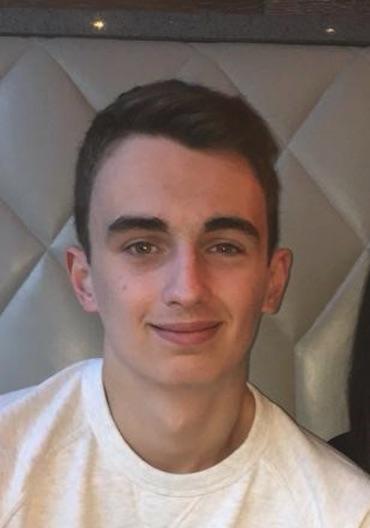 Alex
Alex has recently just started as an intern with Baptist Youth in September 2018. He has decided to take a gap year after just finishing his A levels in June. He joined Ballymena Baptist in 2017 and this year he will be working with the youth in the church as well as attending the Irish Baptist Collage on Thursdays and is looking forward to the year ahead working with Baptist youth. Alex also enjoys playing football and guitar and spends too much time watching films and sitting at McDonalds with friends.